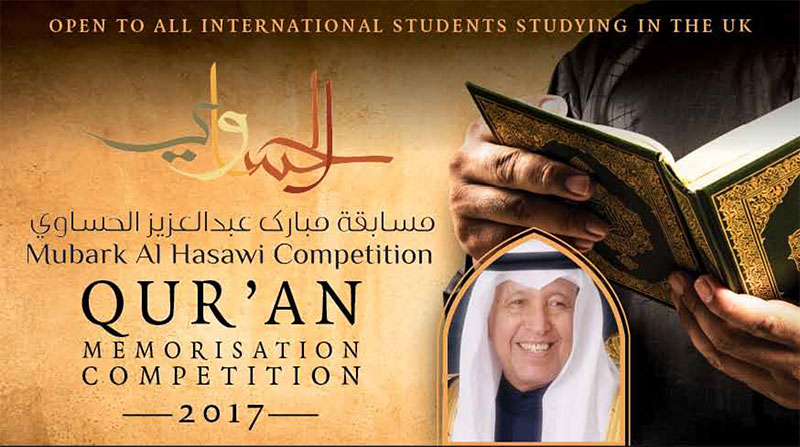 The winners 2017
Below are the names of this year's winners. Please note they have been intentionally mixed up and are in no particular order to keep the positions a secret unit the awards ceremony. Once again congratulations to "All" who entered this year and a special congratulations to the winners…Well Done!
Faaiza Abby
Khadija Ahmed Sulub Mohamoud
Unaysah Raja
Noor Ahmed Abdellatif Hussein
Yusuf Yusuf
Ibrahim Robinson
Adname Majid
Nasrin Hassan Ali
Idris Ahmed
AAmir Seedat
Abdulmunem Abdullahi
Unays Adam
Aisha Hadi
Imran Mohammad
Omar Jeylani
Yamin Sarker
Mohammed Fahim Jamal
Talhah Sidat
Muhammad Asad
Ismail Suleman Waza
Suhail Kaba
Ragaa Ibrahim Abou-Sakran
Safia Sooyaan
Uzair Ahmadje
Shueyb Mohamed Shafie Hassan
Abdullahi Husein Ahmed Abdi
Umar Al-Qasim
Sameer Saiid
Noha Hossam Eidin Ghoneim
Bilal Omar
Omar Ibrahim Hassan
Maryam Mohamed Fawzy Khattab
Essa Adam
Mariama Sooyaan
___________
ندعوكم للمشاركة في مسابقة مبارك عبدالعزيز الحساوي, للقرآن الكريم.
يرجى الإطلع على شروط المشاركة من خلال الرابط التالي: