Congratulations Ms Fatemah Ashkanani!
It gives the Kuwait Cultural Office-London great pleasure in congratulating one of our outstanding PhD students- Ms Fatemah Ashkanani on her incredible achievement in publishing her research.
Summary of the article:
The review explored the pharmacist's role in managing sleep disorders and supporting better sleep health across different medical settings. It identified that pharmacists have three clear roles in sleep disorder management: deprescribing, collaborating with other healthcare professionals and educating. However, most of the literature is from high-income.
The link for the journal: https://doi.org/10.1093/ijpp/riac102
The journal has H-index of 39, and Q1 quartiles
https://www.scimagojr.com/journalsearch.php?q=22456&tip=sid&clean=0
It gives us pride in seeing such brilliant dedication and ingenuity from our Kuwait students and hope to continue seeing more of it.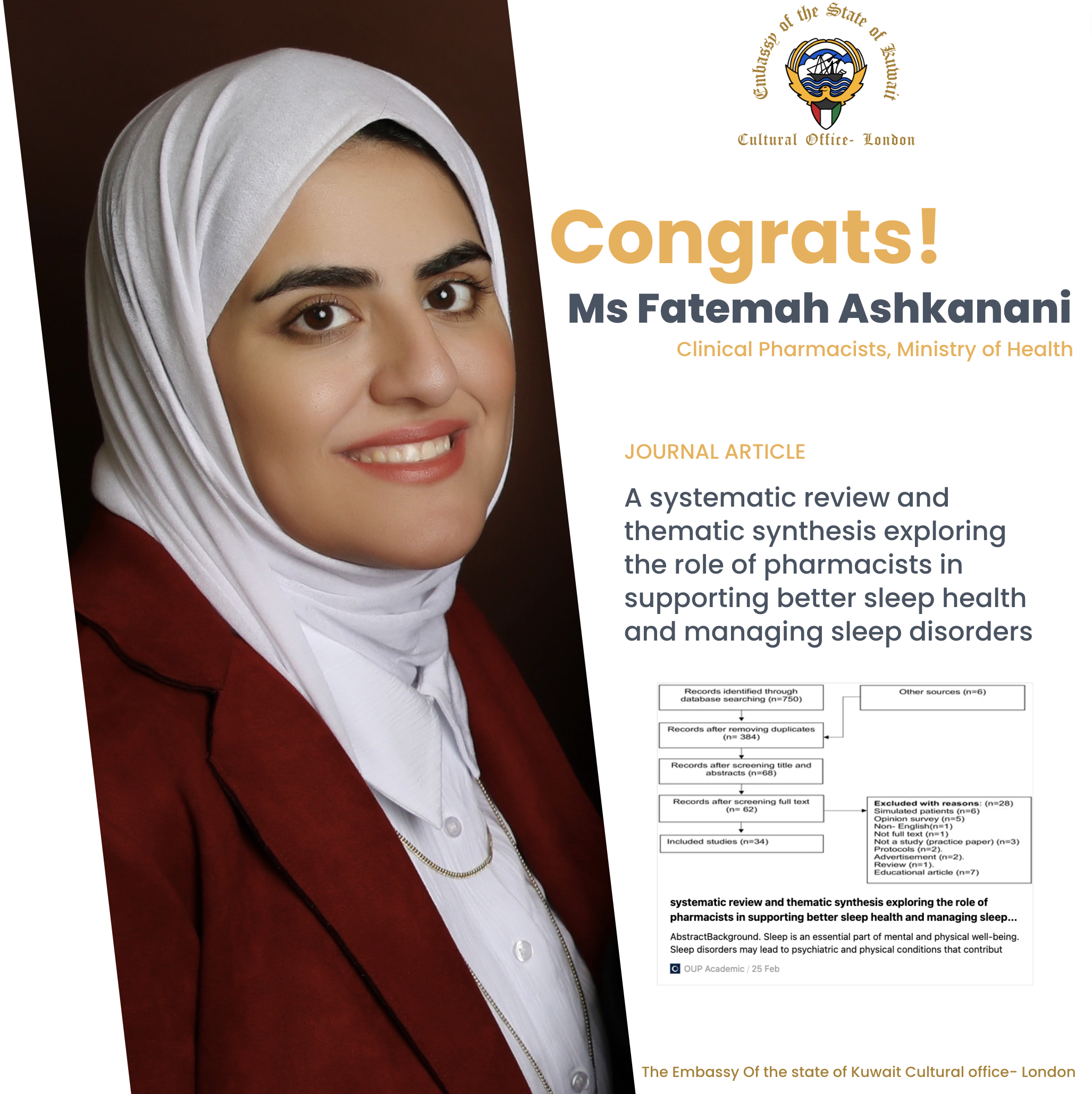 KEEP UP THIS GREAT EFFORT!