Congratulations Ms. Maryam AlMashmoum
We would like to congratulate Ms. Maryam AlMashmoum and her Co-authors for successfully publishing a research paper in the Journal of Medical Internet Research (JMIR), Q1 Journal. Kindly find below a link of the paper:
JMIR Human Factors – Factors That Affect Knowledge-Sharing Behaviors in Medical Imaging Departments in Cancer Centers: Systematic Review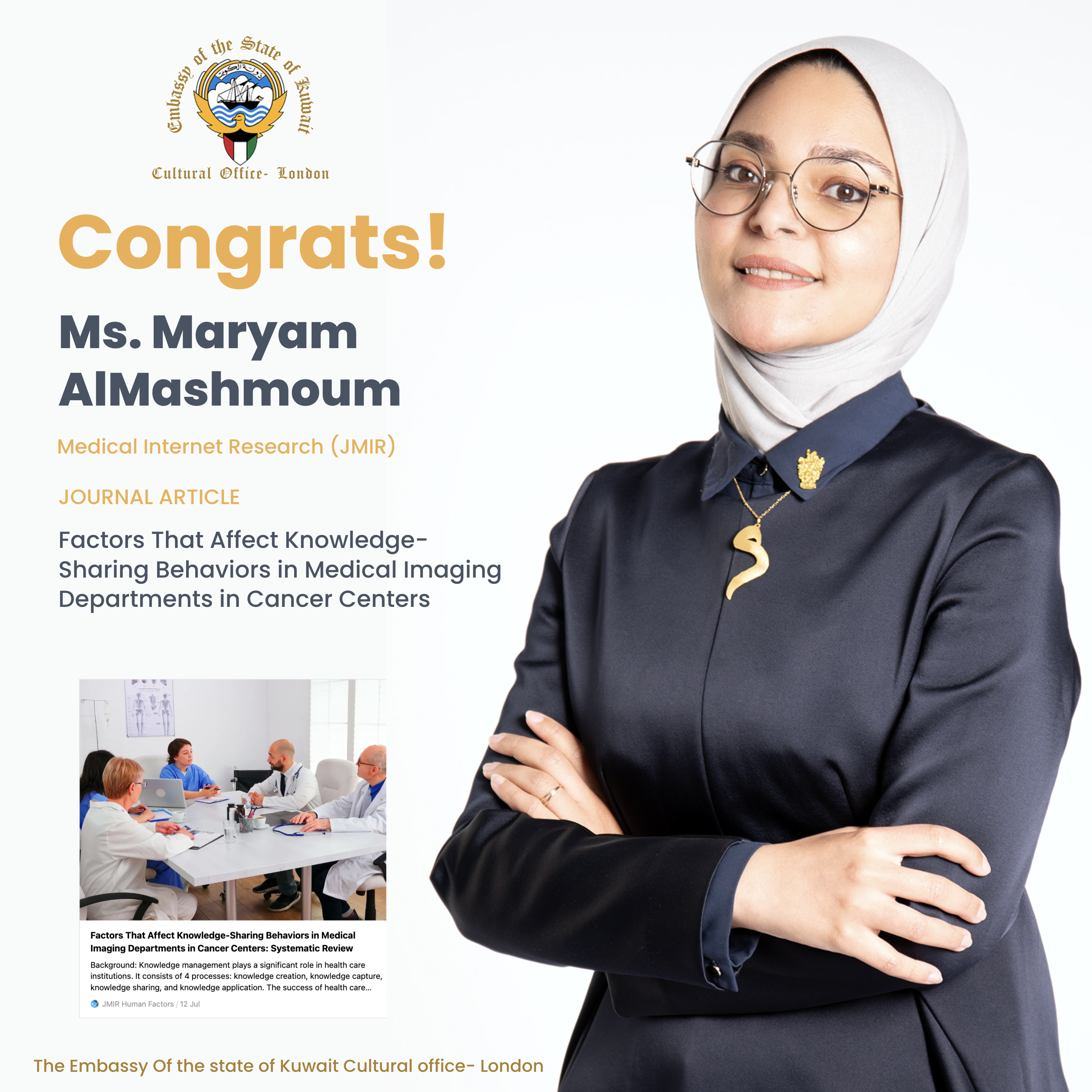 We are proud of you and your achievement.
KEEP UP THIS GREAT EFFORT!