Welcome to UK (2020/2021)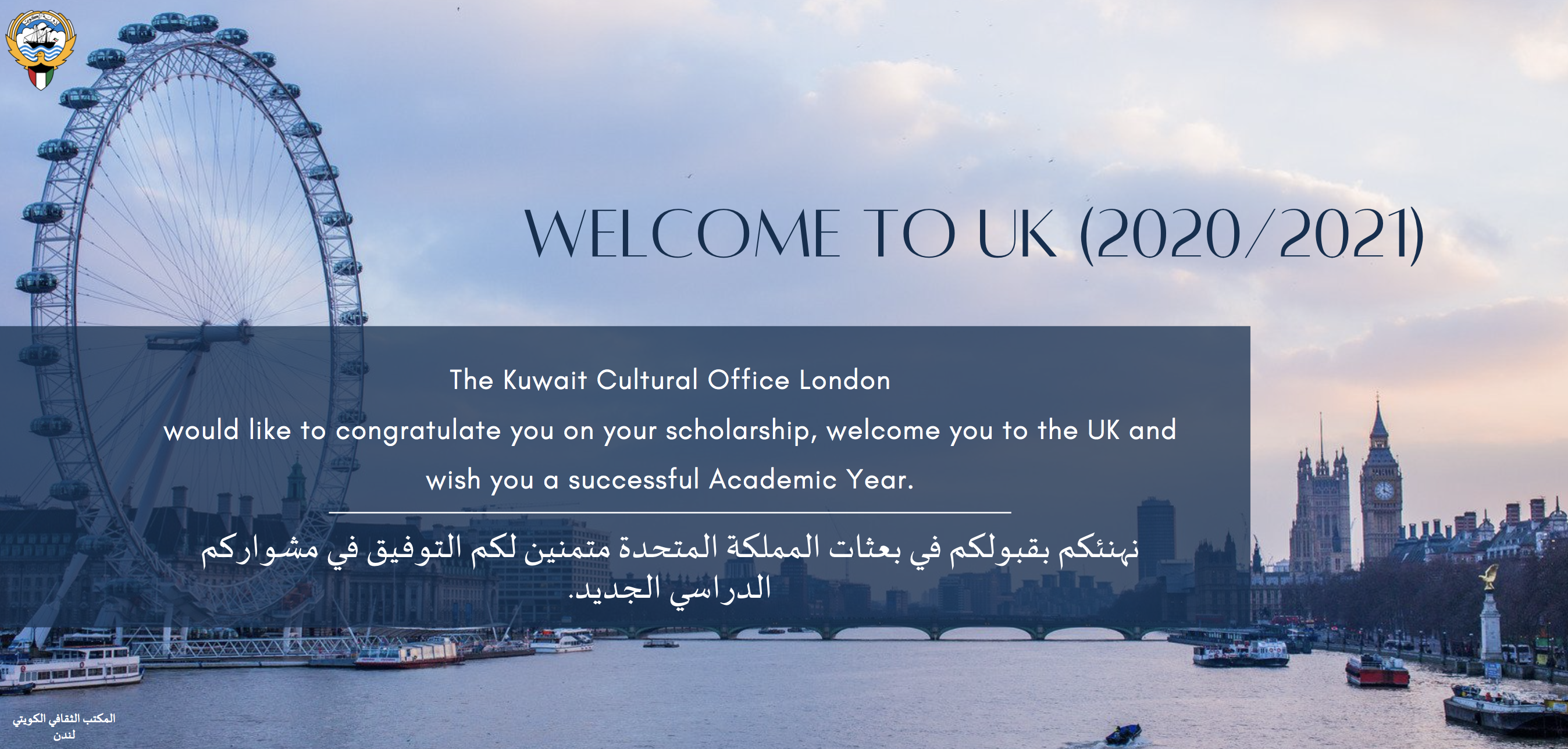 Dear New Student,
The Kuwait Cultural Office London would like to congratulate you on your scholarship, welcome you to the UK and wish you a successful Academic Year.
To assist you with settling in please read the information below carefully.
Please find below a link to our student guide
https://www.kcouk.org/wp-content/uploads/2019/10/Student-Guide.pdf
When you arrive to the UK please make sure to register with the university/school as soon as possible after you complete the self-isolation (14 days). Attendance (whether face-to-face or online) is taken very seriously by the institutions and the Cultural Office.
We issue students warning letters and inform MOHE accordingly when the attendance is below 85% even if attendance is online.
To receive your allowance please log in to KSIMS and apply to:
INITIATE MONTHLY ALLOWANCES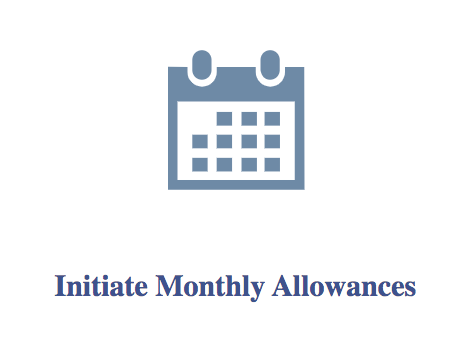 You need to go to the main menu (top left) click request, click apply, click Financial Request and you will see the icon above.
You need to upload a clear copy of the entry stamp in your passport so that we can see your date of arrival.
You will be paid from your date of arrival up to a maximum of 2 weeks before the start date of your course.
For example, if your course starts on 20th October and you arrive on the 1st- you will be paid from 6th October. If you arrive on the 18th you will be paid from the 18th.
Please open a UK bank account as soon as possible.
Please note that the monthly allowance is paid one month in advance for all the students. For example, you will receive December allowance by November 20th.
For further instructions on how to request the allowance, please see this tutorial video:
GP AND HEALTH INSURANCE
You should register with a local doctor (GP) as soon as possible, there is no charge for this. You should also register for the private health insurance that the Health Office has arranged.
Please do this as soon as possible as it takes time to activate your policy. You register for this through our website.

All questions about your policy should be sent directly to the insurance company and any payments will be made by the company not the Cultural Office.
ACCOMMODATION
We advise you to arrange accommodation close to your university/school in a safe neighbourhood.
We do not recommend or endorse any of the following websites. However, we are sharing them for your information:
https://www.accommodationforstudents.com/
https://www.unihomes.co.uk/student-accommodation/
https://www.unitestudents.com/
https://wearehomesforstudents.com/
https://www.mystudenthalls.com/
Please note that our website provides all the information you will require to start your studies and there are very useful videos on KSIMS to help you use the system.
https://www.kcouk.org/ksims-videos/
If you have any questions, please contact your academic advisor and they will be happy to assist.
Best wishes and good luck,